Ceremony and decor.
Happy New Year! The holidays breezed on by and we we were quite busy. We even hosted our families at our new home for Christmas. It was awesome having our living room filled with people and mountains of wrapping paper.
Remember in my previous post I said that I cried a lot? Well, one of the reasons was the view. Our ceremony and reception took place at the San Francisco Art Institute. The first time we saw the venue we knew we had to have out wedding there. Simply breathtaking, and since San Francisco means so much to the two of us (both of our moms grew up there, we spent many weekends there as kids, and it's where we had many of our first dates) we knew it was the perfect place to bring our families together.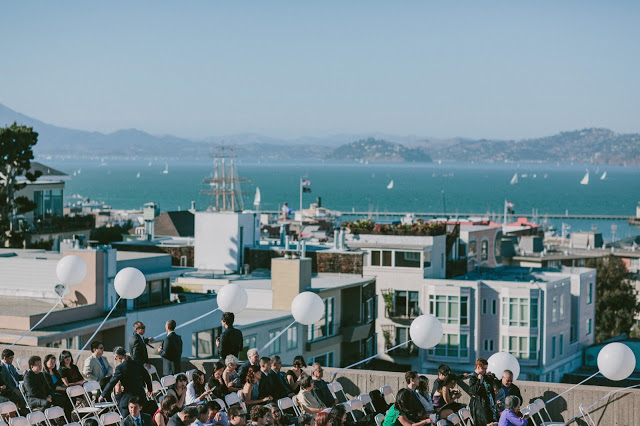 From one side, you can see Alcatraz and from the other, Coit Tower, and the many beautiful homes throughout the city.
There were quite a few challenges in using this space. Cons: we had to bring in all of our own furniture, the venue shuts down at 10pm, and an outdoor wedding in the unpredictable weather of San Francisco had us scrambling for solutions. Pros: because the space was so airy and open, we didn't feel the need to overcompensate on decorations. There were distinctive areas for the ceremony, cocktail hour and dinner, so guests just flowed from space to space. Because the space is so empty, it's like starting with a blank palette and making the experience all your own.
There were so many picture perfect spots including the courtyard where we did our family portraits, the art gallery and even the neighborhood. We decided to tent the reception to make sure everyone was comfortable, but boy did we get lucky. Not a cloud in the sky (and rain the NEXT day)!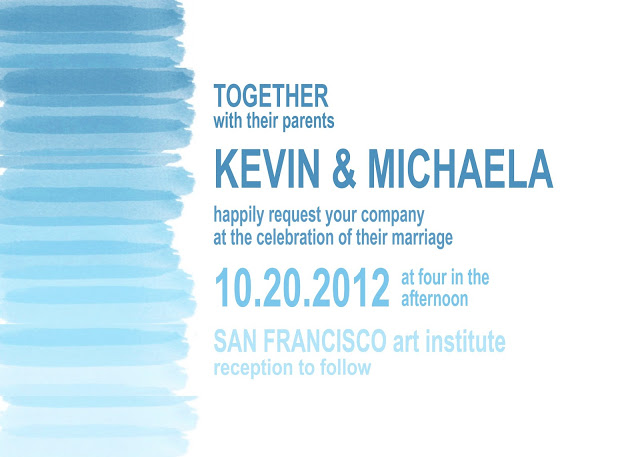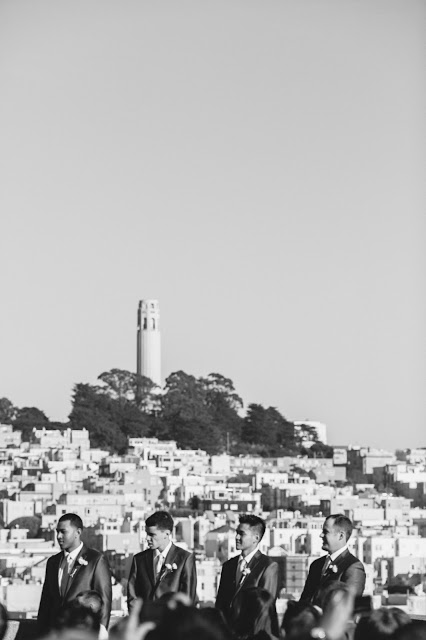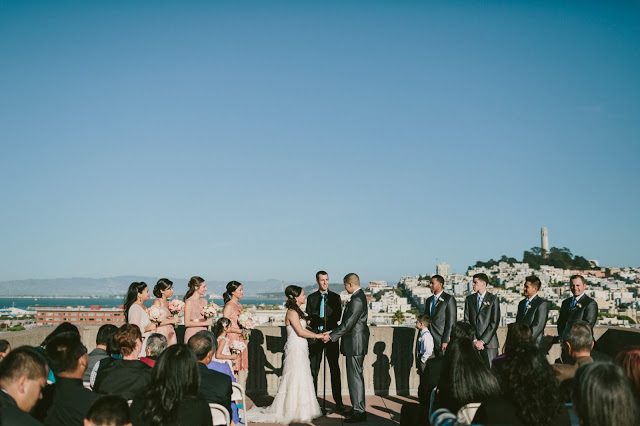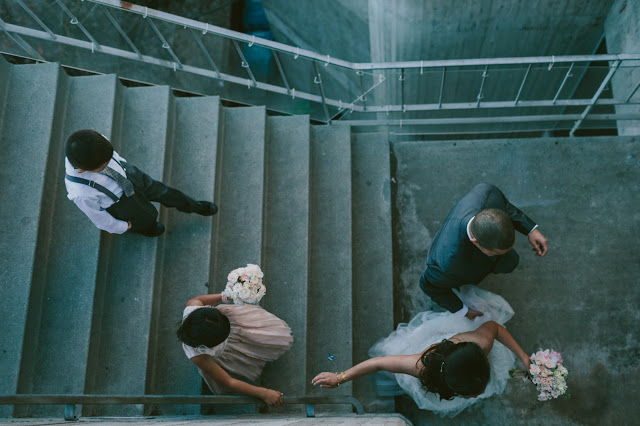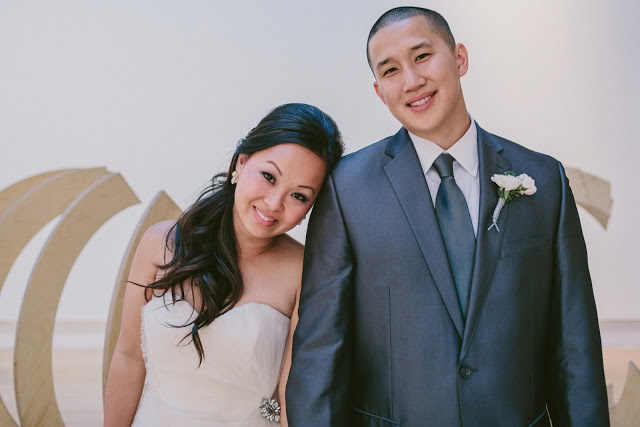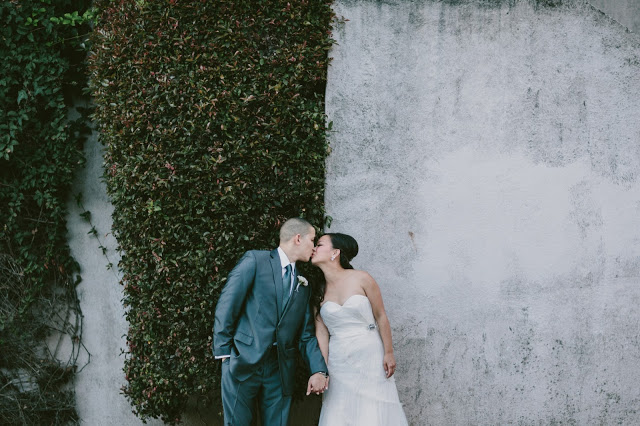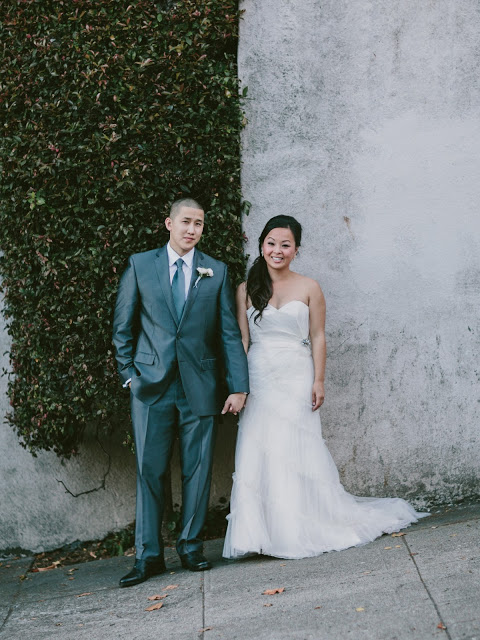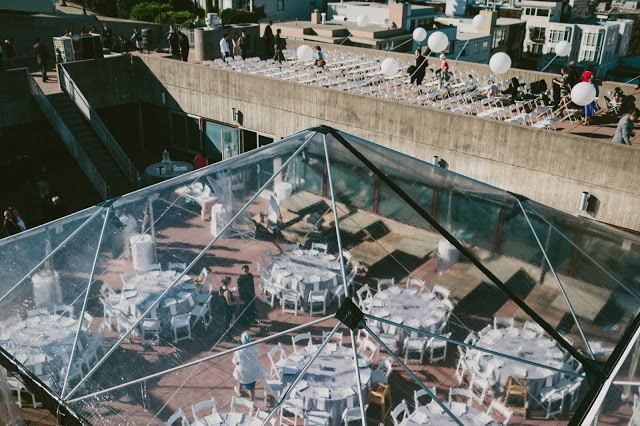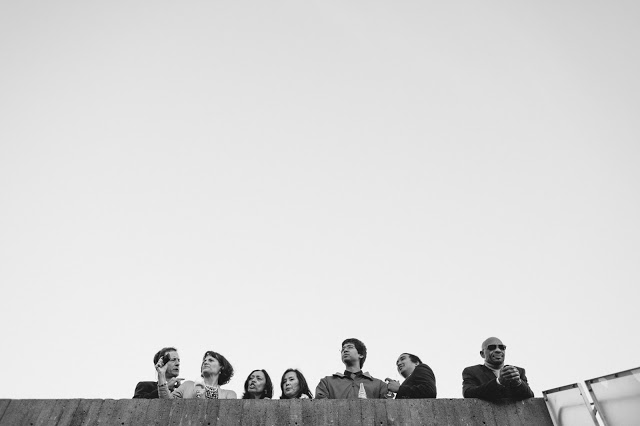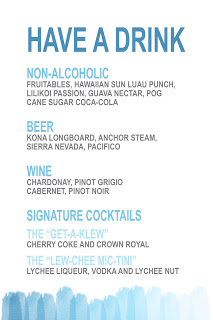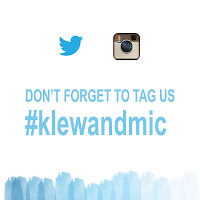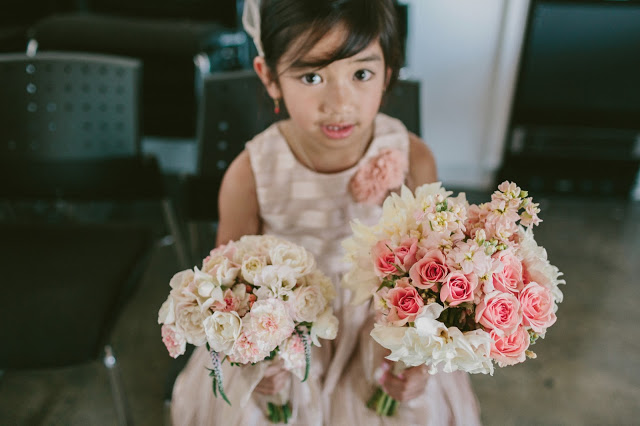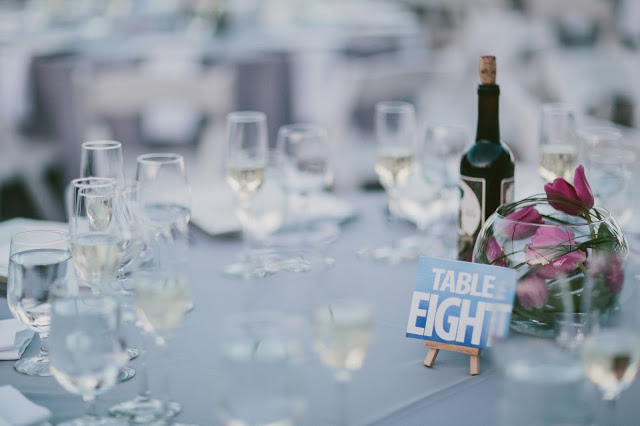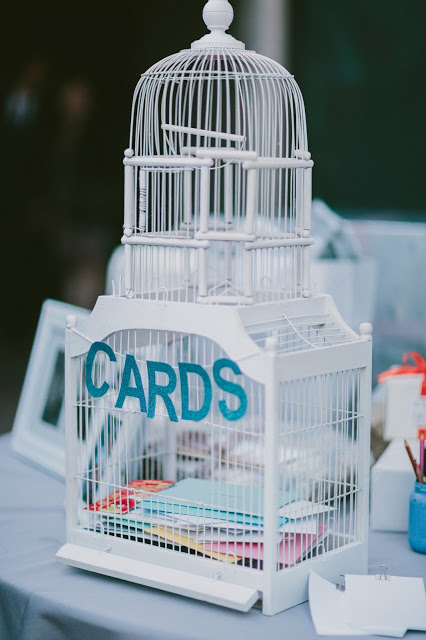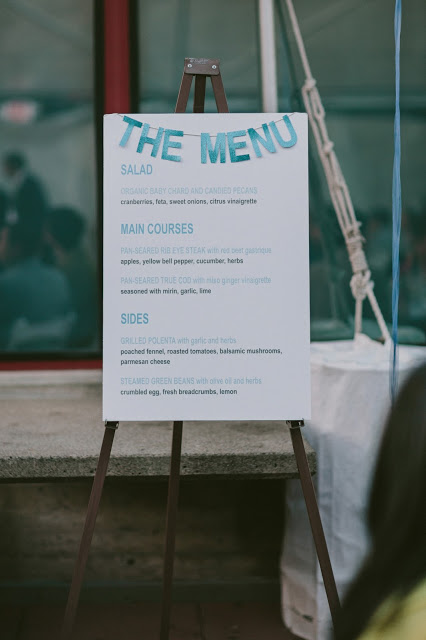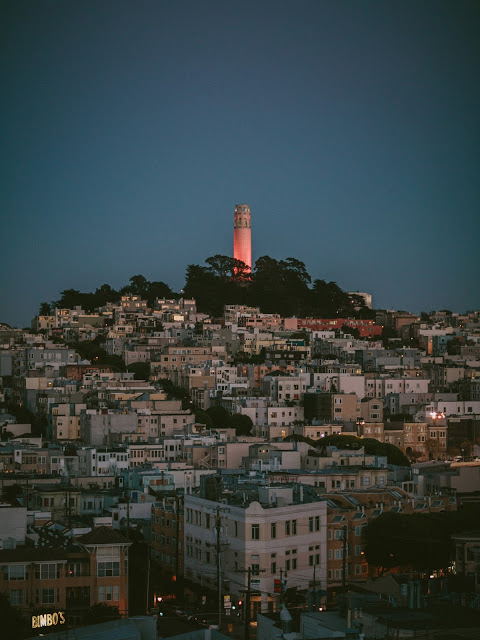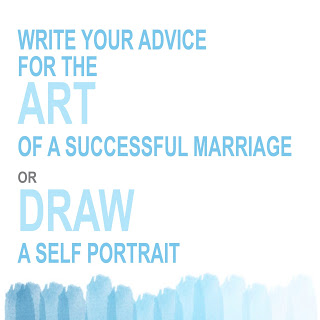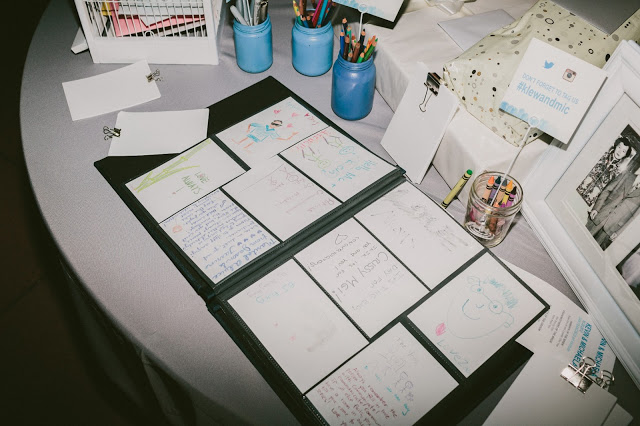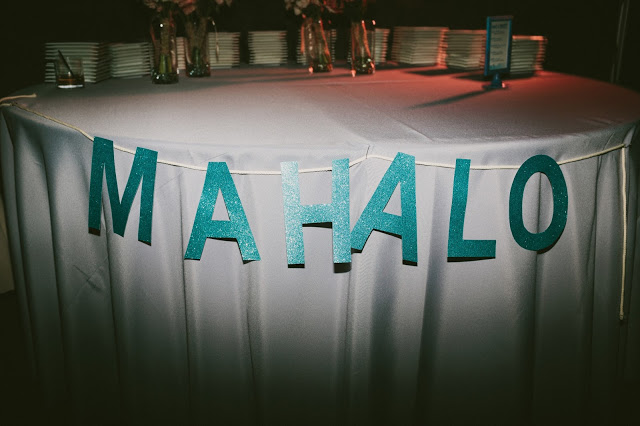 You can see that blue played a big part in the decorations. I wanted sparkle to catch the light so I used scrapbooking paper for the big letters on the tables, menu, and hearts. I used Arial font for the invitations and signage to keep it easy to read and graphic, and incorporated an ombre paint design to tie in the fact that we were at an art school. The process was pretty organic as I started with many other ideas (rustic, lacey, antique, bronze, mint, lavender), but eventually it evolved into a very graphic wedding, much more modern than my original plan. I liked that everything turned out really whimsical and fun!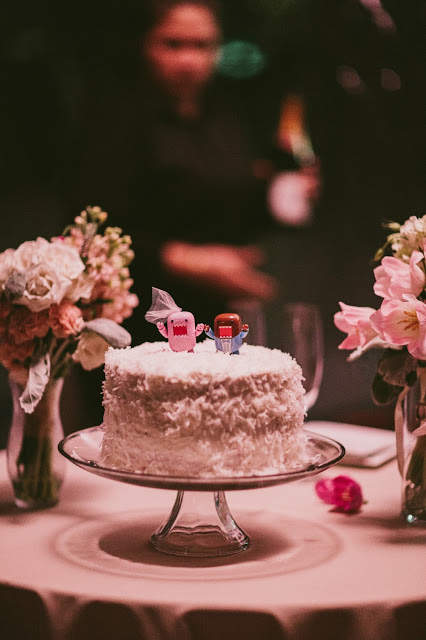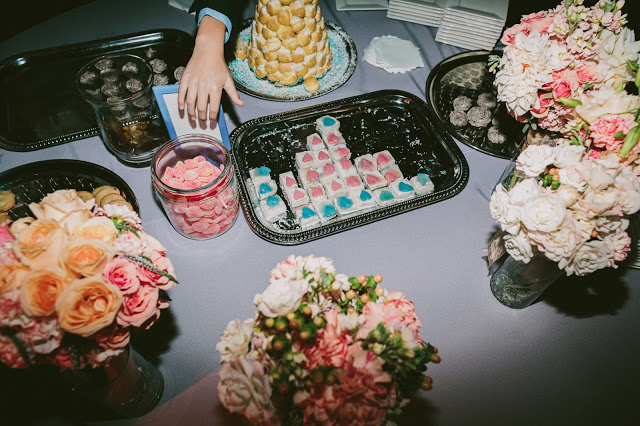 With the help of our amazing family and friends, we hosted a potluck dessert table, opting out of the traditional cake. We had a cream puff tower, coconut mochi, giant cola bottle gummies, Nutella and chocolate chip cookies, Oreo cupcakes, and strawberry lemon cupcakes. Kevin's sister even made us our very own coconut cream cutting cake topped with Domo-kuns! We were very lucky (and it saved a ton of money!).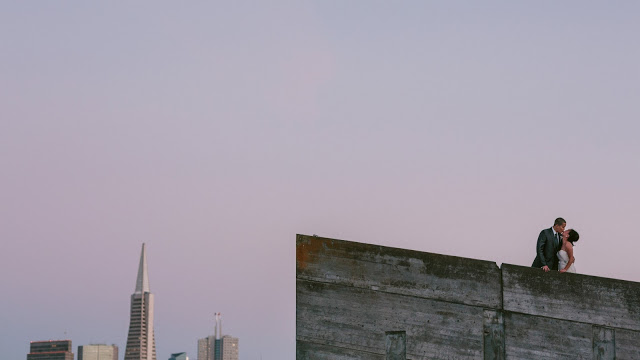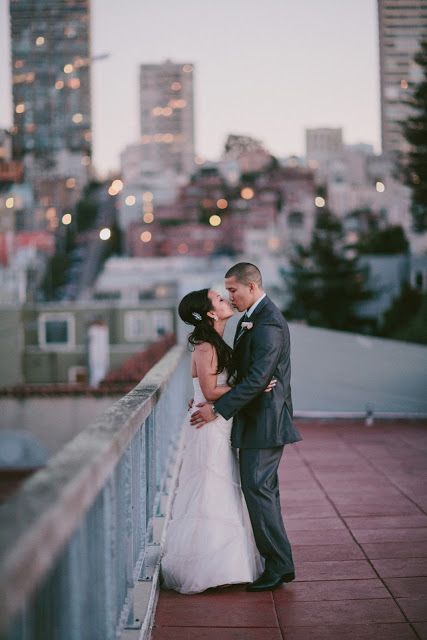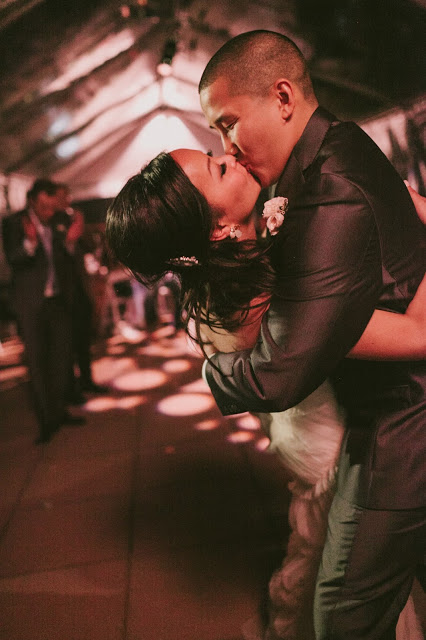 So that's it! Thanks for reading and checking out all of our pictures. And a huge thanks to Nirav for capturing our day.