He looks pained, doesn't he? With just a few short weeks left until the big day, Kevin and I needed a relaxing day away from wedding planning. We headed off to the San Francisco City Hall to get our marriage license. Originally, I imagined getting married there in the Rotunda surrounded by just a few of our closest people. Unfortunately, we had too many people we wanted with us and City Hall only allows six people as witnesses. Our immediate family was already more than six, so we knew we had to celebrate BIGGER.
As we walked around the building (it's one of my favorite places in the city) we saw so many couples excited to sign their paperwork. There was a big cotton candy looking bride, traditional Korean bride, and petite bride with a short bubble dress, plus all the casually dressed ones accessorized only by the stars in their eyes. It really put things back into perspective as I've been getting a bit overwhelmed by the last minute details. So on the day of our wedding, I will pretend that we are alone in the Rotunda, even though we will be surrounded by hundreds of our friends and family.
In a split decision, I had to fill in what my new married name would be. I thought I had a some time to choose, but I didn't! After Kevin recited all of the possible combinations (and I laughed hysterically as he tried the names out in different contexts) I think we came up with a combination we were both happy with.
After we raised our right hands to promise all information was correct and true, signed, and were handed a pamphlet about health and STDs (so romantic) we headed off for some gelato. Thank goodness because it was 92 degrees! We then arrived at the Cal Academy to wander the aquarium, our favorite part.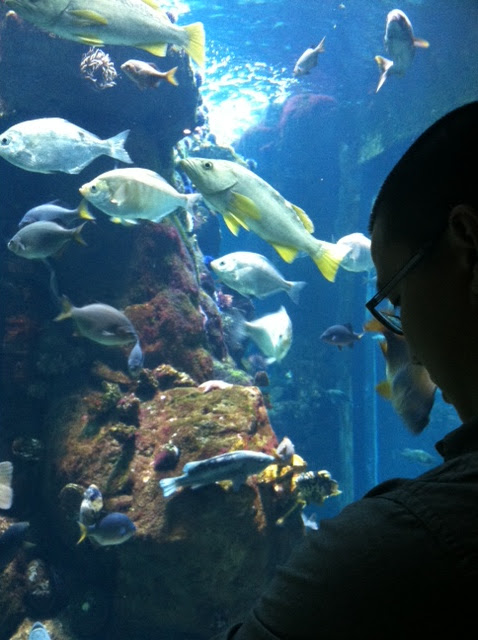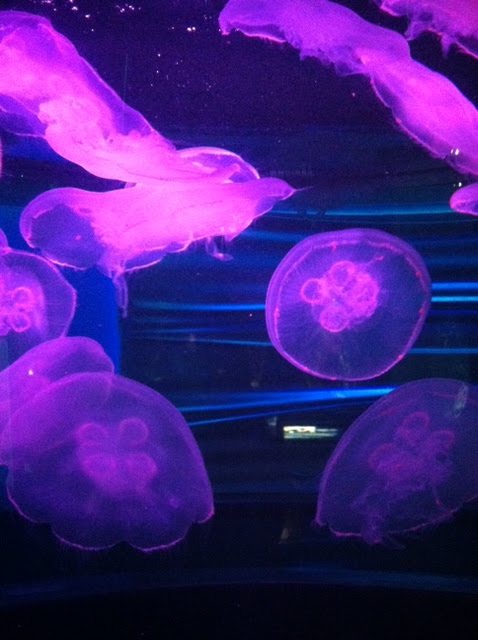 Those hypnotic jellyfish really calmed my nerves and I was able to relax for a few moments. We walked around Golden Gate Park and just enjoyed the super warm weather. It really was a wonderful day in the city and I highly recommend a day away from it all, if only to spend some quiet time together.