Feeling pretty great.
Today is my birthday! This day also marks my 100th post on Makeup Design by Michaela and I'm so appreciative of all the positive feedback I've gotten since launching this endeavor five years ago. I have come to adore this blog as a place where I get to share my thoughts and musings. Thanks to whoever is out there reading!
This past weekend I worked on a boudoir session, met a bride for her wedding trial/engagement photos, and even prepped a director for her film premiere! All of this inspiring work makes me really appreciate what I get to do. I am looking forward to the many, many brides I'll be working with this season and can't wait to share more weddings with you.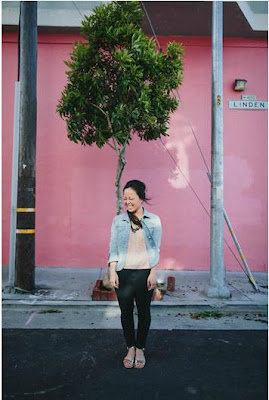 When I reflect on all of the things this year that have made me happy I think about my awesome friends, my extremely close family and most of all, my partner in crime. Behind the scenes, Kevin helps pack up my train case, organize my calendar, wash my brushes and clean my palettes. He is a great assistant! In honor of Kevin, who makes me feel special every day, I thought I'd share some portraits of us taken by the spectacular
! I wanted to look pretty natural so I threw on some individual lashes and packed on the bronzer. I chose a look that would transition from dressed up to dressed down and just changed my lipstick in between. We couldn't have asked for better San Francisco weather and we love how these photos came out!
First, we were fancy.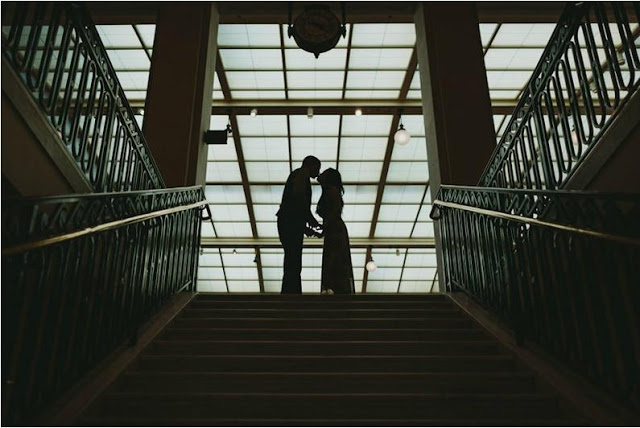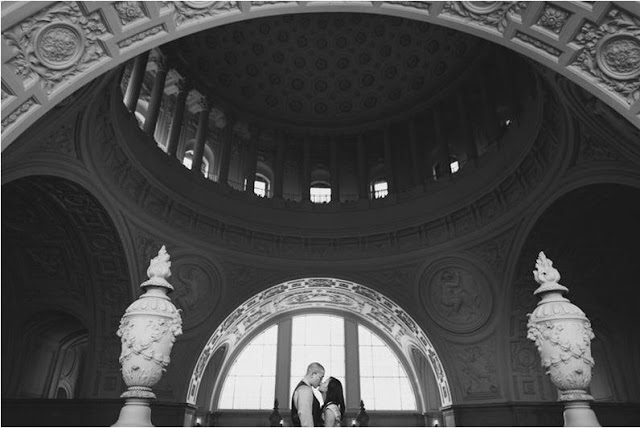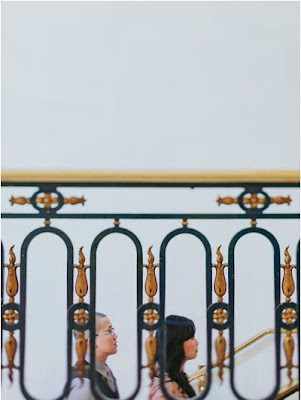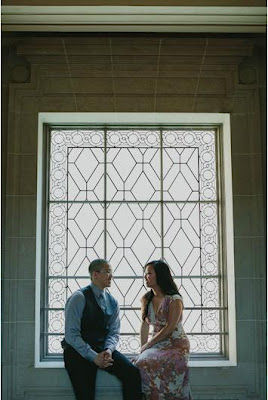 Then we did casual (or cajjjj, as my friend Kim and I like to say. Still not sure how to spell it. But I feel the need to write it a lot, and for that I should probably learn.).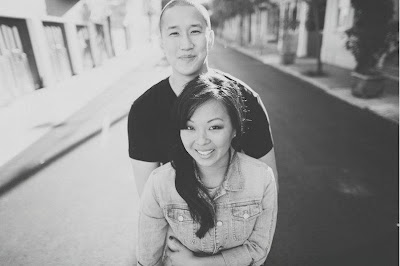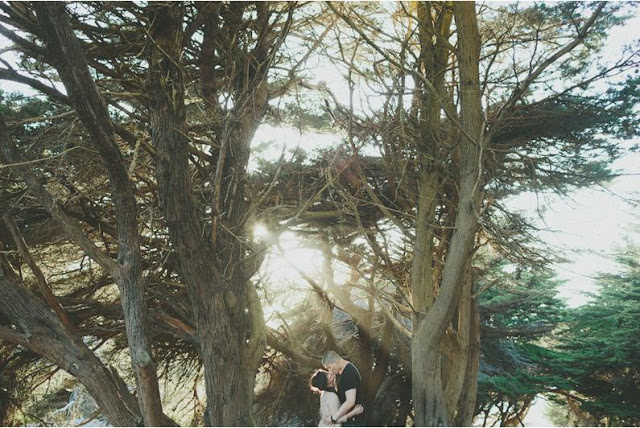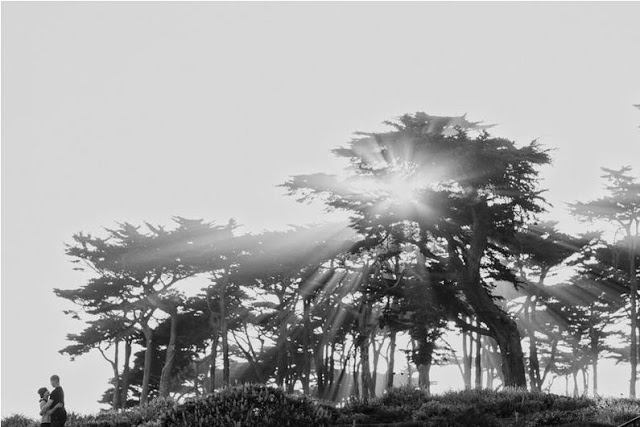 Love, love, love all of the light in the trees. As Nirav said, it was epic! He made us feel so comfortable and we had so much fun wandering around San Francisco with him, the city where we went on many of our first dates.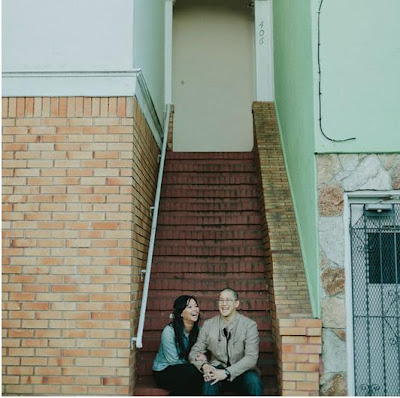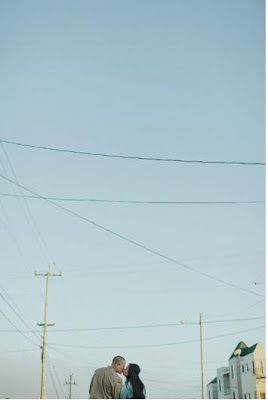 Oh yeah. By the way, these are our engagement photos! We will be tying the knot this October and
will be there to capture it all.
Looking forward to hanging out with Kevin at my birthday dinner tonight (and for the rest of my life).
Happy 100, little blog.